Today is suppose to be knit for Mr. Smashlee day.
He wants slippers, I know how to make slippers. Easy enough. right? Nope.
First of he has a list of his perfect slipper.
must be black and only black
must not fit loosely
must accommodate wide feet (never knew Mr.Smashlee had wide feet till a week ago)
must not be too tight.
must have thick enough soles so he cannot feel crumbs on the floor.
must have grippy bottoms,
would prefer is slippers had heel and ankle but, its not a must.
Mrs. Smashlee must understand that if Mr. Smashlee does not like slippers, that they will not be worn and therefore can be sold in Smashlee Stitches Etsy shop under the section called "Mr. Smashlee's Rejects." (he seriously suggested that..)
In print, the list doesn't seem that bad but, in practice, it seems daunting. I have gone through google, pinterest and ravelry and he's just not that into any of them.
Last night I was sure I found the perfect pair. They were crochet and I'm not great at crocheting but, I just made 3 blankets so, i'm sure i can handle slippers.
Then again…maybe not. After 3 hours last night, 2 hours this morning and 3 hours in the car( yes, i broke only sock knitting in the car rule). I made one sole. It took endless redos and its far from perfect but, as I was starting to make the upper part of the slipper i got mad, threw my crochet hook across the room and said. "i'm done".
Mr. Smashlee then says " that's okay, they aren't wide enough anyway."
um, what?
I measured them last night against his shoes while he was sleeping…(that sounds more stalkerish then it actually was) but, apparently his shoes aren't wide enough either.
Anyway, that pattern is a bust and after I was done being mad I came up with two plans.
Plan a: slipper socks
Plan b: just make him felted slippers and make him try them on after every wash until they fit just right.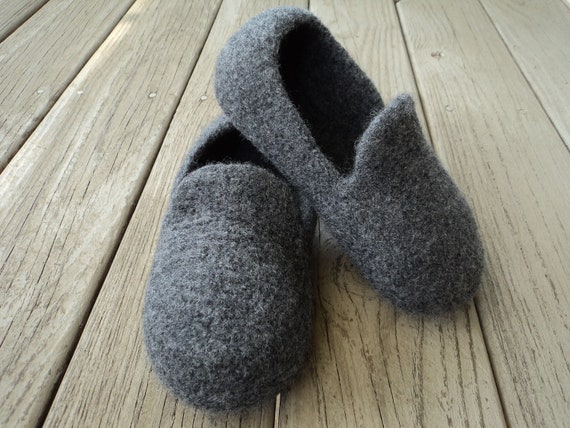 If i'm honest. it will probably end up in plan b however, I'm going to knit him slipper socks anyway. After all, I could just sell them on Etsy, right? The Mr. Smashlee Rejects could become best sellers.
Thanks for reading!!
Smashlee